Welcome to Rownetco
Rownetco is a technology company that provides network infrastructure installation and support, Web presence (domain name registration, dynamic IP to DNS resolution) and server based solutions, i.e. Apache web server, WebGUI Content Management, MySQL database, Squid proxy server, AWStats and W3PERL statistics reporting, Samba file sharing and Zimbra e-mail / calendaring all running on Linux.
Linux is an Operating System (OS) with lower implementation and lower ongoing costs than those offered by Microsoft.
Linux runs well on legacy hardware but better on retired server type (multi-processor) machines available on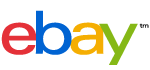 .
Weather information recorded on a 1.4GHz computer with 256MB RAM. Never a Blue Screen Of Death. Why anyone trusts Macro$oft for server operating systems is beyond me.